Take Advantage of this FREE offer!
We would like to offer you a FREE Credit Consultation with a Professional Credit Analyst who will review your reports with you and get you set up on the path to a Better Credit Life.
What does the consultation include?
We will help recover your credit report. Then we'll go over the specific details of your credit history with you and identify what items in your history are damaging your credit. We will also analyze your positive credit and explain how to optimize your report using techniques for paying bills and opening or closing credit. You are billed nothing until this is complete and you've decided to move forward with our service. Truly no obligation. Whether or not you sign up, We bet you'll learn something.
Help to Understand Your Credit
Credit damage is only half of what influences your credit report. You need to build a balanced report by continuously generating new months of positive history. We will show you how.
We'll
recover your credit report

and go over it with you today!
Best Bang for Your Buck

Dollar for dollar Credit Saint will release more challenges for its clients than any other credit service company.

We stand behind our work

If you don't have deletions in the first 90 days you will get a full refund.

BBB rated A for 10 years

Google the other companies you are shopping against us. Many of them are either "Not Rated" NR status, or "F" Rated.

Personal Service

You will get to know your team. They will be in touch with you to make sure you are taking the necessary steps to optimize your report while we work to correct damage.
Our Process
Approaching a company to handle your credit can be stressful, confusing, and downright intimidating — even for those with experience. At Credit Saint, we seek to simplify and put our customers at ease.
1
Setting Up
We securely gather some personal information and pull a free credit report without affecting your credit rating.
2
Reviewing
We review your credit history and identify the items you disagree with that are damaging your credit.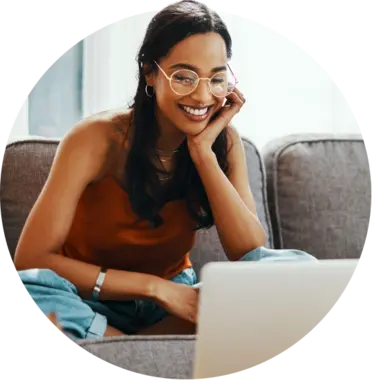 3
Analyzing & Optimizing
We analyze your positive credit and optimize your report using financial techniques suited to your situation.
Credit Saint's services, Tailored To Your Needs!
When you work with Credit Saint, you will receive one of the most aggressive credit services available, but one size does not fit all. So here are the different levels of credit assistance to fit your personal situation.
Credit Saint Services

Challenges to the 3 Credit Bureaus*

Unlimited Challenges to the 3 Credit Bureaus*

-

-

Score Analysis

Creditor Interventions

Score Tracker

Inquiry Targeting

-
Don't Wait Until It's Too Late.
Now is the Time to FIX YOUR CREDIT!
Credit Saint has helped clients remove questionable negative items, including:
Collections

Late Payment

Foreclosure

Charge Offs

Bankruptcies

Judgments

Repossessions

Liens

Inquiries